Cameron Jackson may be young, but he has a lot of big ideas.
And the former varsity athlete decided to take one of them to Baton Rouge, a part of town that most developers don't take seriously for innovative business ideas.
"I saw an opportunity when others didn't," the 24-year-old said of his plan to transform an undeveloped section of land across from the Mid City campus of Baton Rouge. General Medical Center into an outdoor food court with restaurants housed in industrial shipping re-containers.
He calls it Millennial Park. Its opening is scheduled for early March.
"I hope to get enough support from this city, that everyone thinks it's so different and unlike anything they've ever seen before," he said. "I've always stood out and been different. I just believe in myself."
Born in Baton Rouge, Jackson has lived in Houston most of his life. He recently returned after traveling a bit after enrolling at Coastal Carolina University, where he played soccer.
His return to Baton Rouge was prompted by his grandfather's decision to hand over to him ownership of a large strip of land along Florida Boulevard. And with a little help from his parents, Jackson has already invested some $ 100,000 in his transformation.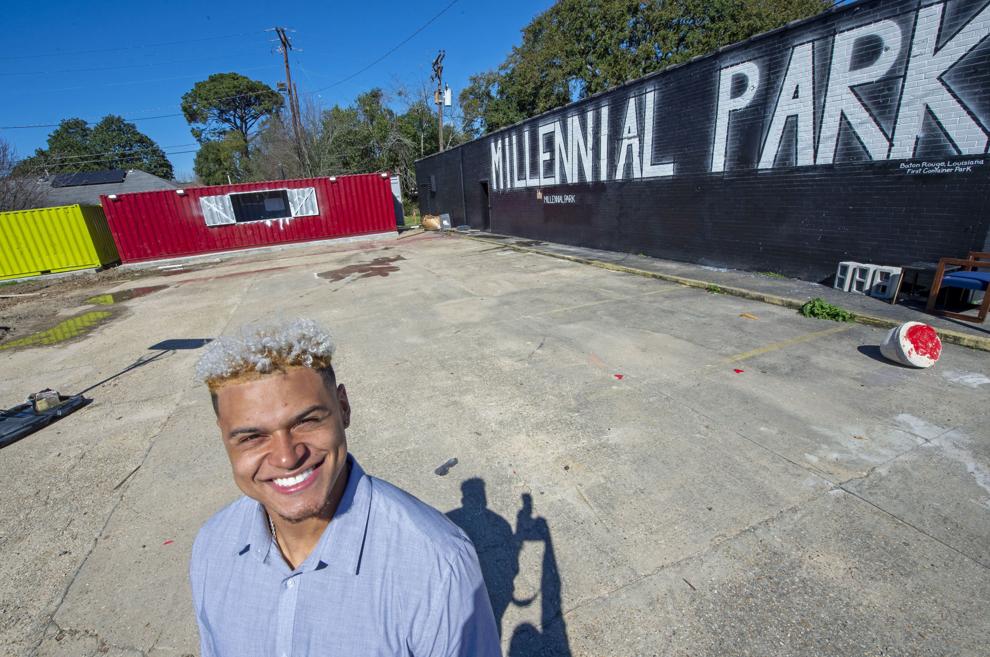 Being a savvy young black man in Houston wouldn't make him stand out, he said. But he knew that would be the case in Baton Rouge, where he felt his idea would have a better chance of succeeding.
Jackson's initial concept was inspired by the outdoor food courts he had seen in cities like Dallas and Houston, where food trucks are clustered in parks where patrons can sit, eat, and socialize. But recent trips to Jamaica gave him the idea: to use shipping containers instead of food trucks.
"They are more durable, have lower overhead to commission and are more environmentally friendly," he said.
Jackson's Millennial Park will be located at 3817 Florida Blvd. It will initially include a shipping container restaurant that it will manage specializing in Caribbean-style food and fried turkey wings, another recycled container will serve as a restroom for the site, which will have a capacity of 100 seats at the exterior and a small parking lot.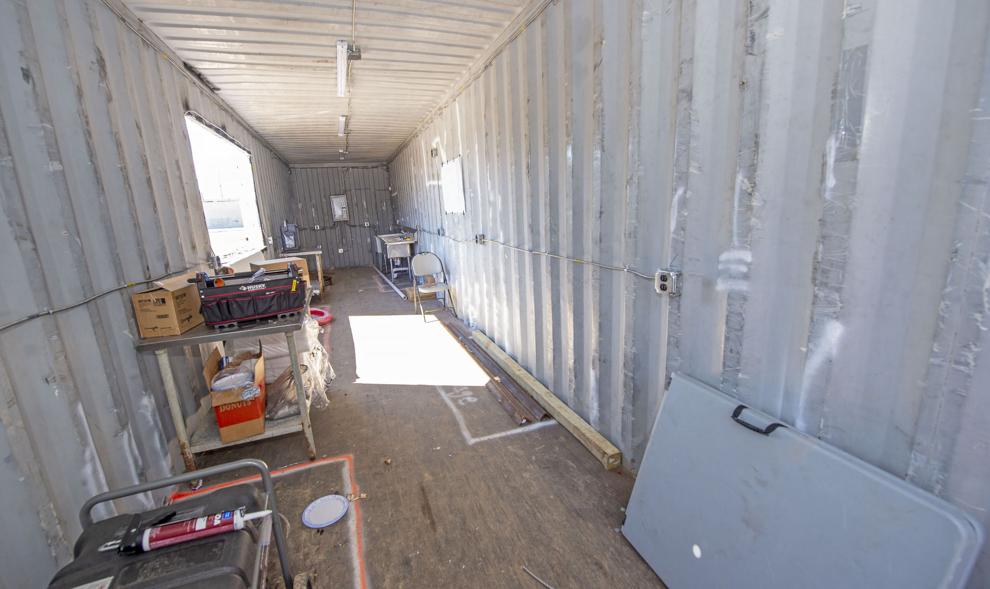 Jackson says he's researching the use of every shipping container he recycles to make sure they haven't been used to transport things like harmful chemicals. And those in good physical condition are shipped to a local facility where they are cleaned and sterilized before being placed in its development to be fitted for their new use.
He hopes other entrepreneurs or restaurateurs will join him, and he gives the option of either building their own containers or renting the space to him and he will reassign it to their needs.
Using recycled shipping containers helps business owners avoid high rents and gives them the flexibility to move quickly if they wish.
"I think this is one of the best projects I have seen coming to this region that is experiencing a resurgence," said Jerry Jones, executive director of the Baton Rouge North Economic Development District.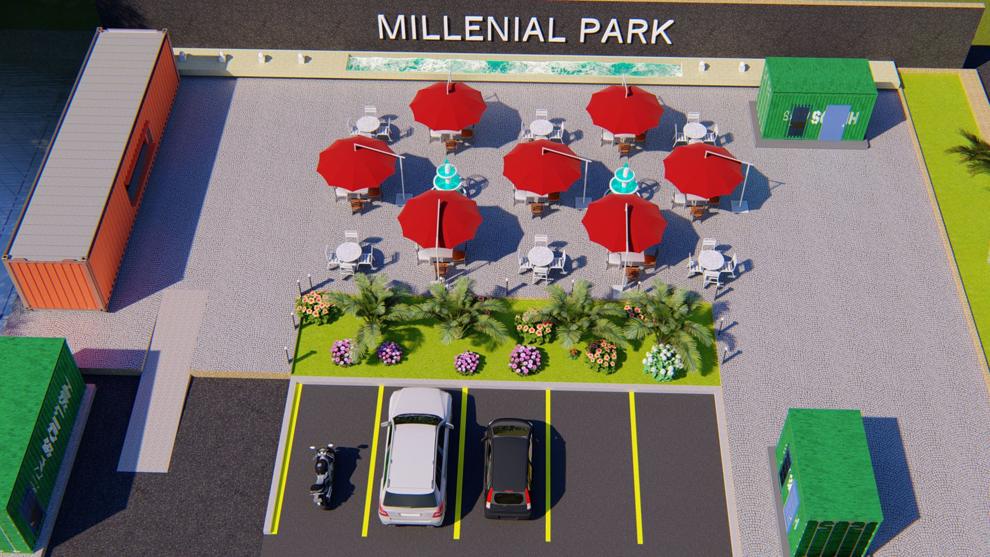 Jackson recently presented his business plan to the BRNEDD Board of Directors, whose members were impressed and encouraged by his idea, which includes expanding its development with a multi-purpose site with office suites, more restaurants and retail spaces all using recycled shipping containers.
"It will be a great place," Jones said. "A first of its kind in Louisiana. These are the types of developments we're excited to see."
Jackson's development will take place in the shadow of CJ's Barbershop, the popular business his grandfather operated for years on Florida Boulevard.
His father, Curtis Jackson, said it took his son's vision to slow down for the family and others to fully understand what Cameron Jackson is trying to do. Curtis Jackson added that he and his wife had no problem getting on board when their son first approached them, given how serious he was to make it happen.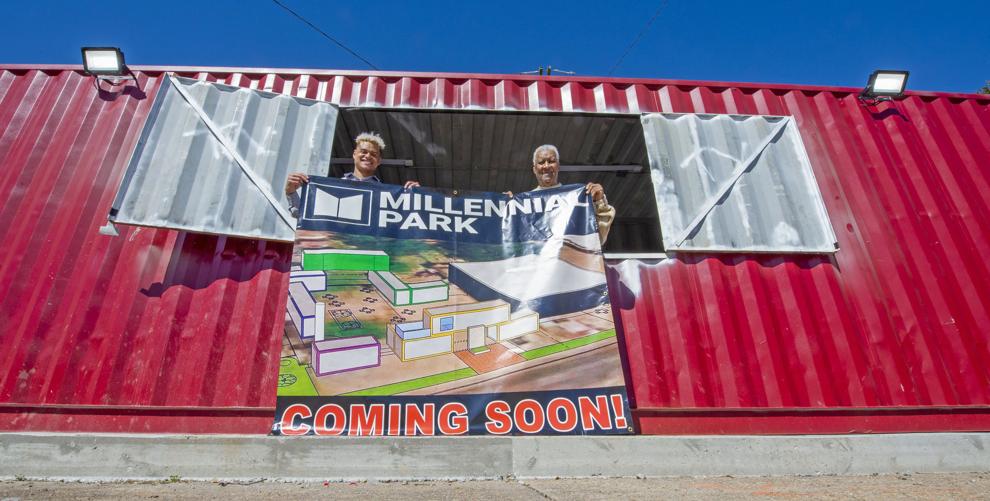 "I really walked in and started investigating after he first told us," said Curtis Jackson. "I'll keep going with an idea until something doesn't make sense anymore. But the more I keep looking for what he wanted to do, it still makes sense, so I told him we had to move on."
It also helps her son have good business acumen. While in college, Jackson successfully launched his own brand of supplements and proteins, which his teammates used, and his own clothing line, the proceeds of which served as an investment for Millennial Park.
Curtis Jackson said he helped his son enter into a partnership with Marvin Glover of GMG Management. Glover helps Cameron Jackson run the first restaurant he will open at Millennial Park.
As construction at the site is in full swing, Cameron Jackson says passers-by often stop to inquire about the project, encouraging him to finish it so they can come back and patronize his business.
"I want to help build Baton Rouge," he said. "I want to grow, make it a family affair. I'm ready to start phase two and get more containers out here."